Dried Fruits Powders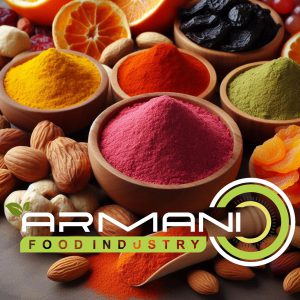 If you are looking for wholesale dried fruits powders, you have come to the right place. We offer a wide range of high-quality and natural dried fruits powder at competitive prices. You can choose from our variety of flavors, such as apple, apricots, blackberry, mango, peach, pineapple, Strawberry and more.
Producer dehydrated fruits powders recipes
Our dried fruits powders are made from dehydrated fruits that are ground into a fine powder, preserving most of the flavor, color, and nutrients of the fresh fruits.
benefits and of fruits powder
Our supplement dried fruit powdered gluten-free, vegan, non-GMO, and have no added sugar or preservatives. They are also rich in antioxidants, vitamin C, and other beneficial compounds that support your immune system and overall health.
Uses and Nutritional Value Powders of Dried Fruit
Our dried fruits powders are suitable for a wide range of industrial applications, such as baking, confectionery, dairy products, beverages, sauces, snacks, and more.
packing Whole sale fruit powde
You can order our dried fruits powder in bulk pack sizes starting from 20 Kg carton but you can order any wight . We also offer conventional or USDA NOP certified organic types.
online high quality fruit powder from Iran to export
online high quality fruit powder from Iran ready to export, cheaper price and super highquality.
We source our dried fruits powders from domestic Iran. origin or imported products, depending on the availability and quality standards. We comply with the highest quality standards and ensure that our products are fresh and safe. Whether you want to add a burst of fruity taste to your products or create your own fruit blends, our dried fruits powders are a perfect choice for you. Contact us today to get a quote and price and place your order.
(+98 21) 26143656 – (+9821)26146708
Email: info[at]armanifood.com
Showing all 7 results